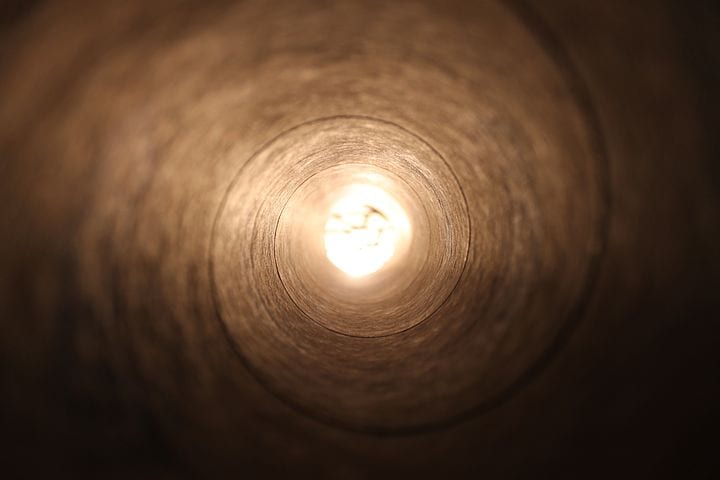 Extraordinary vision. Two words to describe the journey I have been on for the past 13 years. This post continues where I left off last night, too exhausted to search for the perfect words. Still feeling depleted, I'll see where my words take me.
I believe it was around 2006 when I attended a keynote by Dewitt Jones, a noted photographer and inspirational speaker. Using his stunning photographic images, he proceeded to weave a story about inspiration, perseverance, and dedication. I don't think I realized how strongly his words have guided the road trip I've been on, traveling from the classroom to a scary, new role in central office, only to return to the classroom once again.  Here, in this post, I'll try to draw a line between his words and the work around personalized learning I've been doing for the past 13 years.
In the keynote, Dewitt shared four ways in which we can capture an extraordinary vision.
Train your technique.
Personalized learning requires an entirely new way of thinking. During my stint at Central Office, I found myself having to unlearn and relearn what I had known for 28 years…about the learner, about learning and about what it really means to be a teacher. I took several classes, read this, this and this. I've worked with Will Richardson, Sheryl Nussbaum Beach and Barbara Bray. I was the lead on "Project Fuse", designed to support teachers as they sought to discover how personalized learning could support students in the area of math. I even spent four months in Hannah Hill's sixth grade ELA classroom, testing out some of those new ways of learning.
Put yourself in the place of most potential.
Then, in 2016, I changed direction and returned to the classroom. I inherently understood that I needed to be "on the ground" if I were to gain a deeper understanding of personalized learning. I needed to sit alongside the students and their learning. We, together, needed to experience the messiness of real learning and find our way through it…together. What I now know could never be "gotten" in any other space but the classroom…this I am sure of.
Be open to possibilities.
Open. Completely open. In fact, cracked wide open.  The work in our classroom is rooted in the standards, but as Amy Burvall and Dan Ryder state in their eye-opening book,"Intention: Critical Creativity in the Classroom," we need to "take the time to unpack standards, flip them upside down, shake them about, and examine their angles and edges." I have discovered that the chains that once constrained have vanished. Same goals. Different path.
Focus the vision by celebrating what's right with the situation.
Yes, what we're doing is incredibly messy. And exhausting. And sometimes frustrating. But there is so much more beyond the messy, exhausting and frustrating. So much more to celebrate. Never in my 30 years have I seen kids so vibrant, joyful, excited, empowered. We are doing the real work of learning, not some school-y version. They ARE readers and writers, reading and writing real texts of all kinds. They own their learning. They can tell you who they are as learners, what they need to learn and where they need to go next in order to grow into the best version of themselves. Each and every moment spent in our room is a celebration of what's right with the situation.
And here I am. 9:00 p.m. I did it. Perfect words? Nah.
You can get a better glimpse of us by going HERE.