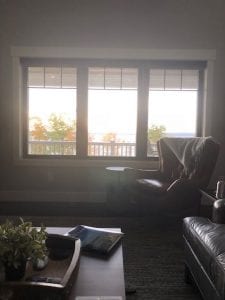 At some point along the way, I decided to gather the work I've been doing for the past 3 years into one space; this became a necessity after presenting at various conferences but it also would serve to document my journey. I find it challenging to stay on top of our ever-changing learning space, however, as I lamented in yesterday's post. I'm sure I'll utilize the summer months to forage, curate, delete and expand; I've already started a doc of the work I'd like to do while I'm up in Traverse City this summer. (My dream dwelling.)
After this year, I have two years before I can retire. I haven't made a final decision as to whether I'll do it…retire; I've been teaching for 30 years, I still love it AND I still have much to accomplish before the sun goes down on this chapter of my life. It may sound cliche but I believe my purpose for landing on this Earth was to be part of a story that redefines what we mean by learning. In his essay "Beautiful Learning", Will Richardson shares his thoughts about learning and how we might look at it differently. I base much of what we do in our classroom on that post because I believe learning can and should be beautiful.
So, it looks as though this summer might just be the perfect time to take stock of my body of work and figure out if two more years will do it…or if I need to return until I've said all I have to say.