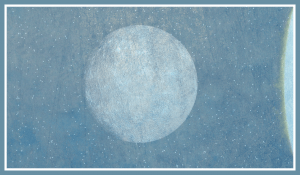 "An orbit of ability is a given person's knowledge and talent, or expertise. When one person moves into another person's orbit of ability, his or her knowledge and capabilities grow. Every teacher has his or her own orbit or orbits of ability that others can learn from. Accessing orbits of ability can take place during any interaction with colleagues, friends, family members, or even a new acquaintance."
~Janet Hale & Michael Fisher from Upgrade Your Curriculum: Practical Ways to Transform Units and Engage Students
We are all an exquisite amalgamation of the people who have traversed through our lives; those who have left traces of themselves that somehow find their way into our very being. If you're lucky, many of those people are strong women; mothers, aunts, grandmothers, friends…these strong women leave indelible marks on us. This post is about three women who have impacted my professional life; whose spirit lives inside this girl…this girl who gets up every day and thanks her lucky stars she was blessed with her teaching life.
Who are these women?
Bonnie Chambers: Setting the bar high
I left college when I was 19, completely lost and empty. For three, long years, I searched and searched for a path, only to discover it had been there all along: I wanted to be a teacher. So I headed back to college where I met Bonnie Chambers. A professor of English, she introduced me to whole language and the beauty of literature; but perhaps the most important lesson I learned from Bonnie flows through me each and every day: the art of setting the bar high.
Bonnie was demanding, no-nonsense and parceled out praise like it was gold. Me? I respected her instantaneously. No one had ever demanded I show up wholly and completely. She lit a fire in me that still burns brightly 30 years later. Bonnie is gone from this Earth now, but I just know she's the one niggling at my brain when I half attempt. In her absence, she pushes, prods, provokes me to strive for the best version of myself.
Janet Schultz: Beautiful learning
After moving from the classroom to the gifted resource room, I decided to get my endorsement in gifted education. One of the classes I would need was "Creativity and the Gifted Child" which was taught by Janet Schultz. What a fascinating journey Janet took us on. It was my first experience with the idea of immersion; everything Janet had us do was what we would have our students do. It was where I first understood the idea of "beautiful learning." We explored, we created and we shared. We scavenged our lives for meaning and collected artifacts to reflect our journey. I loved every single moment of it. Today, I carry pieces of it into my own learning space, so my students can wrap their arms around the moments, just as I did so many years ago.
Sheryl Nussbaum Beach: Connected learning
I met Sheryl through Will Richardson; they were co-founders of Powerful Learning Practice (PLP). Our district partnered with PLP, as part of a intense year-long professional development program. For what ended up being three years, I had the opportunity to work closely with Sheryl. She was (and is) simply brilliant; she understands learning in a way unlike anyone I had ever met.  Those years upended everything I knew and understood about learning; things like PLNs, PLCs, CoPs, Twitter…what I now understand as "connected learning" became my new vernacular. Just like in Janet's class, we were immersed in being learners…immersed in the beauty of it all. And like Bonnie, Sheryl had the highest of high standards; her bar was highest but she expected you to follow suit. Sheryl set me on the path I am now on; the path of a lifetime.
Three strong women. All who left a part of their best selves when they wandered out of my glorious orbit.